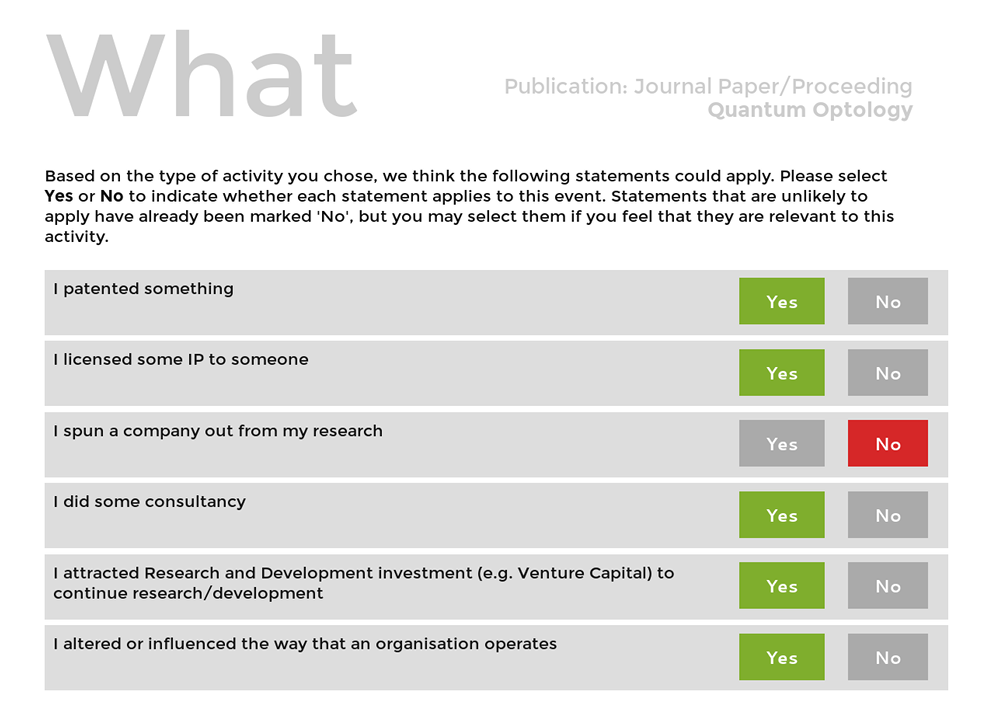 KOLOLA Provides Real Value for Research Teams
The data captured by KOLOLA provides real value to individuals and leaders for monitoring, reporting, personal development and appraisal purposes, as well as supplying impact officers and comms teams with solid evidence to help them prepare detailed case studies.
More Efficient Reporting
KOLOLA standardises how your team records evidence about all of their activity, outputs and impact, with the data captured in a centralised, structured format which is immediately ready for use in reports, case studies and analysis.
Greater Project Collaboration
KOLOLA is a great platform for teams to collaborate on workstreams, with tools to share attachments, leave feedback and work together on documents through Etherpad integration.
Promotes Team Culture
KOLOLA facilitates inter-project communication and helps "keep the team a team" by providing a platform for people to explore and interact with what others are getting up to, even when individuals are working across multiple departments/institutions.